Month-long Liberian

boat-people saga ends in Nigeria

News Stories, 27 June 2001
LAGOS, 27 June 2001 – A Swedish-registered ship docked at the Nigerian port of Lagos on Tuesday nearly a month after it wandered the West African seas and three countries refused asylum to its 156 mostly Liberian passengers.
The passengers, who also include Ghanians and Sierra Leoneans, disembarked from the vessel looking tired and dazed from their 26-day ordeal at sea, but were otherwise in generally good health. Some were in tears.
Aid workers provided medical treatment to three malaria-stricken women. The rest were given relief aid and transported to the Oru refugee camp, 120 km west of Lagos. There, UNHCR staff will look into their claims for asylum.
The Swedish ship captain told reporters in Lagos that the voyage started in the Liberian capital, Monrovia, on June 1. It was to head for Ghana, but was refused entry there. Benin and Togo also did not allow the vessel to dock.
On UNHCR's pleas, Nigeria allowed the passengers – 40 men, 40 women and 76 children – to disembark on humanitarian grounds.
Most of the passengers were from Lofa County and Gbanga in northern Liberia, where clashes have been reported between the Charles Taylor government and rebel forces.
More than 200,000 Liberians have fled civil conflict in Liberia over the past decade, including several thousand who have found refuge in Nigeria.
A guide to principles and practice as applied to migrants and refugees.
Refugees move to new camp in Liberia
UNHCR has begun transferring refugees from Côte d'Ivoire to a new refugee camp in the north-eastern Liberian town of Bahn. Over the coming weeks UNHCR hopes to move up to 15,000 refugees into the facility, which has been carved out of the jungle. They are among almost 40,000 civilians from Côte d'Ivoire who have fled to escape mounting political tension in their country since the presidential election in late November.
The final number of people to move to Bahn will depend on how many wish to be relocated.from villages near the Liberia-Côte d'Ivoire border. Initially most of the refugees were taken in by host communities, living side-by-side with locals. Poor road conditions made it difficult for humanitarian agencies to deliver assistance. Supplies of food, medicine and water have been running low, making conditions difficult for both locals and refugees.
At the camp in Bahn, refugees will have easy access to basic services such as health care, clean water and primary school education.
Refugees move to new camp in Liberia
New flows of Ivorian refugees into Liberia
As of late March, more than 100,000 Ivorian refugees had crossed into eastern Liberia since lingering political tension from a disputed presidential election in neighbouring Côte d' Ivoire erupted into violence in February. Most have gone to Liberia's Nimba County, but in a sign that the fighting has shifted, some 6,000 Ivorians recently fled across the border into Liberia's Grand Gedeh County. Most of the new arrivals have settled in remote villages - some inaccessible by car. The UN refugee agency sent a mission to assess the needs of the refugees in the region.
Photographer Glenna Gordon photographed new arrivals near Zwedru in south-eastern Liberia.
New flows of Ivorian refugees into Liberia
Thousands Start Afresh in Niger After Fleeing Nigeria
In May 2013, the Nigerian government, responding to a surge in violence in the north-east of the country, declared a state of emergency in the volatile states of Borno, Adawama and Yobe. Many people fled to neighbouring Niger's Diffa region and to the Far North Region of Cameroon. Fresh violence in January this year has forced thousands more to flee to both countries. UNHCR photographer Hélène Caux visited the towns of Bosso and Diffa in Niger's Diffa region shortly before the latest influx. She met some of the Nigerian refugees who had fled earlier waves of violence across the border. They told her of the violence they had seen, the losses they had suffered and their attempts to lead as normal a life as possible in Diffa, including sending their children to attend school. They are grateful to the communities that have welcomed and helped them in Niger.
Thousands Start Afresh in Niger After Fleeing Nigeria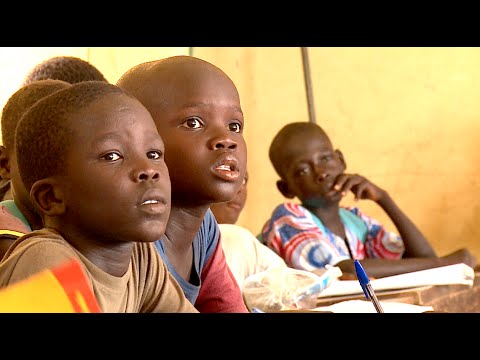 Nigeria: Back to school
When gun-toting Boko Haram insurgents attacked villages in north-eastern Nigeria, thousands of children fled to safety. They now have years of lessons to catch up on as they return to schools, some of which now double as camps for internally displaced people or remain scarred by bullets.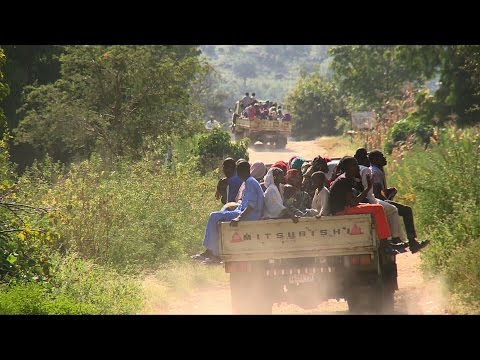 Nigeria: Homeless in their own country
Boko Haram's bloody insurgency made at least two million Nigerians homeless in their own country. As large swathes of the northeast remain no-go areas, UNHCR and other partners are providing vital aid, including bedding and cooking utensils to those driven into internal exile.