Chadian refugees

go home

News Stories, 27 July 2001
GENEVA, July 27 (UNHCR) – The organized repatriation from West Africa of Chadian refugees who fled their country during civil war in the early 1980s is officially drawing to a close.
UNHCR announced Friday that 288 refugees this week left Cameroon's largest city of Douala for a two-day rail journey to the northern border, from where they were then trucked into southern Chad after being supplied with five months of food, blankets, kitchen tools and soap. UNHCR this year is also supporting and rehabilitating schooling, water and health facilities in villages of return.
One final convoy for 500 'urban' refugees from the Cameroon capital, Yaoundé, is scheduled for next week. A total of 7,000 Chadians have been officially repatriated from that country, but lack of funds has brought a halt to further operations. UNHCR estimates there are still 40,000 Chadians in Cameroon, most of whom may have integrated locally.
The return to Chad reached a peak last year, when 18,000 refugees went home from the Central African Republic and smaller numbers from Benin and Gabon.
Chad itself hosts some 17,000 refugees, the majority of them rural civilians from Sudan who settled in the east of Chad.
Crisis in the Central African Republic
Little has been reported about the humanitarian crisis in the northern part of the Central African Republic (CAR), where at least 295,000 people have been forced out of their homes since mid-2005. An estimated 197,000 are internally displaced, while 98,000 have fled to Chad, Cameroon or Sudan. They are the victims of fighting between rebel groups and government forces.
Many of the internally displaced live in the bush close to their villages. They build shelters from hay, grow vegetables and even start bush schools for their children. But access to clean water and health care remains a huge problem. Many children suffer from diarrhoea and malaria but their parents are too scared to take them to hospitals or clinics for treatment.
Cattle herders in northern CAR are menaced by the zaraguina, bandits who kidnap children for ransom. The villagers must sell off their livestock to pay.
Posted on 21 February 2008
Crisis in the Central African Republic
Battling the Elements in Chad
More than 180,000 Sudanese refugees have fled violence in Sudan's Darfur region, crossing the border to the remote desert of eastern Chad.
It is one of the most inhospitable environments UNHCR has ever had to work in. Vast distances, extremely poor road conditions, scorching daytime temperatures, sandstorms, the scarcity of vegetation and firewood, and severe shortages of drinkable water have been major challenges since the beginning of the operation. Now, heavy seasonal rains are falling, cutting off the few usable roads, flooding areas where refugees had set up makeshift shelters, and delaying the delivery of relief supplies.
Despite the enormous environmental challenges, UNHCR has so far managed to establish nine camps and relocate the vast majority of the refugees who are willing to move from the volatile border.
Battling the Elements in Chad
Chad: Relocation from the Border to Refugee Camps
Since fighting broke out in Sudan's western region of Darfur last year, more than 110,000 Sudanese refugees have fled into Chad. They are scattered along a 600-km stretch of desert borderland under a scorching sun during the day and freezing temperatures during the night.
Access to these refugees in this inhospitable region is difficult. Staff of the UN refugee agency drive for days to locate them. Bombing in the border zone and cross-border raids by militia from Sudan put the refugees at risk and underscore the urgent need to move them to camps in the interior. In addition, the approach of the rainy season in May will make the sandy roads impassable. Aid workers are racing against time in an attempt bring emergency relief to these refugees.
Chad: Relocation from the Border to Refugee Camps
Canada: Light Years Ahead
With help from the Government of Canada, lives of refugees in Chad and Ethiopia have been transformed through the Light Years Ahead project.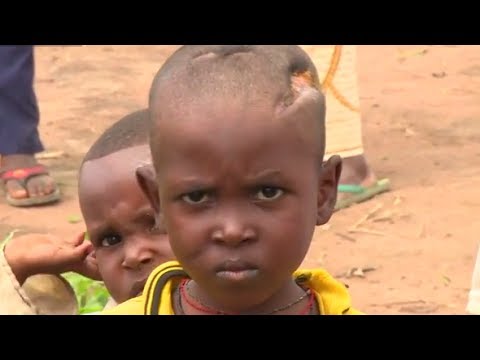 Cameroon: A Young Victim of Violence
Militia attacks on civilians in Central African Republic have left many people, including children, dead or badly injured. Six-year-old Ibrahim is recovering from one such attack, lucky to be alive.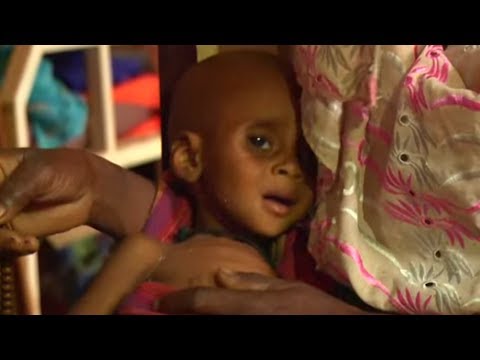 Cameroon: Malnourished Children
Some 80,000 people from Central African Republic have fled to Cameroon this year, many of them after walking for weeks or months through the bush with almost no food and water. Many of the children have severe malnutrition. UNHCR and its partners are rushing to help them.