Chadian refugees

go home

News Stories, 27 July 2001
GENEVA, July 27 (UNHCR) – The organized repatriation from West Africa of Chadian refugees who fled their country during civil war in the early 1980s is officially drawing to a close.
UNHCR announced Friday that 288 refugees this week left Cameroon's largest city of Douala for a two-day rail journey to the northern border, from where they were then trucked into southern Chad after being supplied with five months of food, blankets, kitchen tools and soap. UNHCR this year is also supporting and rehabilitating schooling, water and health facilities in villages of return.
One final convoy for 500 'urban' refugees from the Cameroon capital, Yaoundé, is scheduled for next week. A total of 7,000 Chadians have been officially repatriated from that country, but lack of funds has brought a halt to further operations. UNHCR estimates there are still 40,000 Chadians in Cameroon, most of whom may have integrated locally.
The return to Chad reached a peak last year, when 18,000 refugees went home from the Central African Republic and smaller numbers from Benin and Gabon.
Chad itself hosts some 17,000 refugees, the majority of them rural civilians from Sudan who settled in the east of Chad.
Portraits of Darfur's Refugees
Nearly 200,000 refugees, the majority of them women and children, have fled across the border from Sudan into Chad since the outbreak of conflict in Sudan's Darfur region in March 2003. The refugees have left behind their homes and often loved ones in Darfur, where militias have reportedly killed and raped villagers, looted and burned houses and possessions and driven people from their homes.
Most of the refugees in eastern Chad are sheltered in 11 camps established by the United Nations High Commissioner for Refugees, where they receive humanitarian aid, shelter, water and basic services.
Life in the camps is not easy in the desert environment of eastern Chad, where water and firewood are extremely scarce. Sandstorms are a regular feature during the dry months and torrential rains flood the landscape in the wet season.
Yet in the faces of the refugees, dignity and hope remain in spite of the hardships and the violence they have suffered.
Portraits of Darfur's Refugees
Chad: Relocation from the Border to Refugee Camps
Since fighting broke out in Sudan's western region of Darfur last year, more than 110,000 Sudanese refugees have fled into Chad. They are scattered along a 600-km stretch of desert borderland under a scorching sun during the day and freezing temperatures during the night.
Access to these refugees in this inhospitable region is difficult. Staff of the UN refugee agency drive for days to locate them. Bombing in the border zone and cross-border raids by militia from Sudan put the refugees at risk and underscore the urgent need to move them to camps in the interior. In addition, the approach of the rainy season in May will make the sandy roads impassable. Aid workers are racing against time in an attempt bring emergency relief to these refugees.
Chad: Relocation from the Border to Refugee Camps
Camp Life in Eastern Chad
Faced with nearly 200,000 Sudanese refugees from Darfur fleeing into the barren desert of eastern Chad, the UN refugee agency has essentially had to build small villages – including shelter, latrines, water supply and basic services – to accommodate the refugees and help them survive in a hostile natural environment with scarce local resources. The 11 camps set up so far shelter more than 166,000 refugees from Darfur.
While much work still needs to be done, especially to find sufficient water in the arid region, life in the camps has reached a certain level of normalcy, with schools and activities starting up and humanitarian aid regularly distributed to the residents. Meanwhile, UNHCR continues to improve services and living conditions in the existing camps and is working to set up new camps to take in more refugees from the ongoing violence in Darfur.
Camp Life in Eastern Chad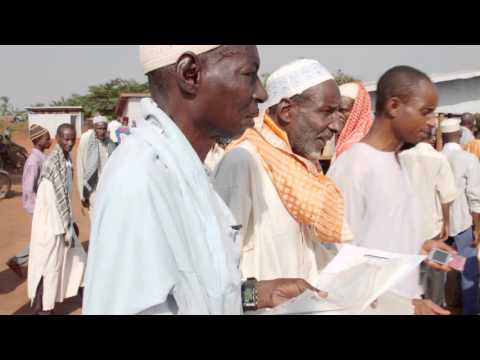 Cameroon: Central African Republic Refugees Register to Vote
Salihu Hassan, 57, from the Central African Republic may be a refugee now but he still wants to have a say in elections planned for December 27.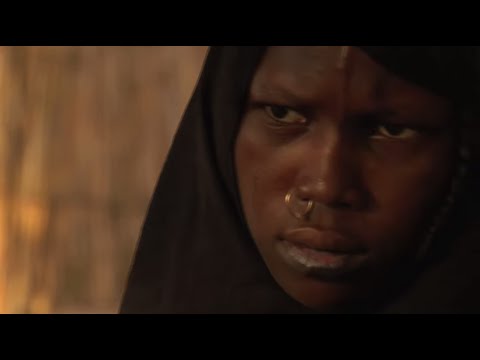 Lake Chad: The New Normal Of Conflict
The nations surrounding Lake Chad, one of Africa's largest freshwater lakes, are seeing an insurgency that began in Nigeria spread to their shores,. The total number of people in the region who have either fled across borders to escape violence, or been made homeless in their own countries, has now reached over 2.5 million people.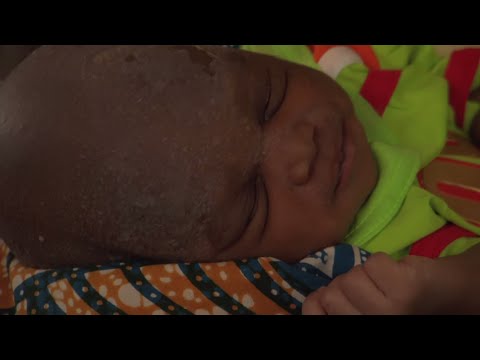 Cameroon: Escape from Nigeria
Attacks by Nigerian insurgents have spread to neighbouring countries in recent months, severely restricting the 'humanitarian space' aid organisations, like UNHCR, can operate in to help people made homeless by the unrest. The insurgents have also recently mounted a series of suicide attacks in Cameroon - the first such attacks in the country.