Revocation procedures

alarm Iraqi refugees in Germany

News Stories, 4 May 2005
BERLIN, May 4 (UNHCR) – The official letter came as complete shock: Haraj Y. could not believe what he was seeing. The Armenian Christian from Basra in southern Iraq had been living as a recognized refugee in Germany for more than three years. During that time he had made intensive efforts to get permission for his wife and children to rejoin him in Germany. His dependants are at present staying in Amman, where they were given mandate refugee status by the local UNHCR office.
However, instead of receiving the eagerly awaited approval for his family's reunion from the German authorities, the letter told him that his own refugee status was about to be revoked. The reason: since the fall of Saddam Hussein, the original grounds for his flight from Iraq did not apply anymore. Under this logic, it isn't just Haraj who is affected: most Iraqi citizens apparently no longer need protection.
More than 18,000 refugees in Germany, most of them Iraqis, are now subject to so-called revocation procedures. The basis for these proceedings is a regulation in the German Asylum Procedure Law which says that positive decisions have to be revoked without delay if the preconditions for granting asylum have ceased to exist. This regulation plays an even more important role under the new German immigration law, which came into force at the beginning of this year. As a result, the German authorities must now reconsider whether or not an individual is still in need of protection three years after he or she has been granted refugee status through the asylum process.
The mass issue of revocation notices is causing considerable alarm among Iraqi exiles in Germany, who number about 84,000 in total, including over 35,000 formally recognized refugees – more than in any other European country.
"The thought of having to return fills me with terrible fear. I was just four years old when my family left Iraq. My Arabic is very poor, and so is my Kurdish," says Jastin A., a Feili Kurd whose family spent a long time in Iran before fleeing to Germany.
Jastin turned to the UNHCR office in Berlin for help, as has Hikmat K., an Iraqi who was granted asylum, together with his family, eight years ago. "I have learnt here to speak my mind openly, even about religion. In Iraq, I fear that would cost me my life."
For the affected people and families, there is a lot at stake, even if – as the German authorities frequently emphasize – they do not have to fear automatic deportation to their country of origin if they lose their refugee status. At present no deportations are being carried out from Germany to Iraq.
Even so, a revocation has far-reaching consequences: the affected refugee will only be tolerated in Germany on a short-term basis and will be obliged, in principle, to leave the country. It can mean the loss of a job or training/education placement. Furthermore, his or her freedom of movement will suddenly be highly restricted.
"We are very concerned about this development," says Stefan Berglund, UNHCR's Representative in Germany, pointing out that because of the prevailing situation in Iraq, UNHCR's position remains that no pressure of any form should be put on Iraqis to return to their native country.
Iraq is still very unstable. The security situation is extremely poor and unpredictable in parts of the country, and economic and humanitarian conditions remain very difficult. Since the end of the war two years ago, several hundred thousand Iraqis, according to unofficial estimates, have left the country for Syria and Jordan. Because of the security situation, UNHCR and other agencies are not in a position either to monitor the safety of returnees, or even to say with any certainty who is at risk in the new Iraq.
"It is for these reasons that we say people should only go back voluntarily, and not be pressurized to make that decision. It is simply too early to deprive Iraqis of their refugee status. After all, this also means they lose basic human and social rights," says Berglund.
The actual situation in Iraq, as well as some fundamental reservations concerning the revocation practice in Germany, has stimulated UNHCR to place this issue at the heart of its frequent discussions with the German authorities. The crucial point is how to interpret the 1951 UN Refugee Convention, which stipulates that refugee status should cease when the conditions in the country of origin have changed fundamentally for the long term and the returnees can expect effective protection by the authorities of the country of origin. The return itself must proceed in safety and dignity.
"The revocation proceedings in Germany do not adequately take account of these conditions. However, they must be met, according to the 1951 Convention, before the refugee status of an individual can be revoked," explains Berglund.
So far, about 9,000 Iraqis have had their refugee status revoked. Many of them have turned to the courts for protection. Consequently, UNHCR has sent letters to all Higher Administrative Courts, explaining in detail the discrepancies between the German revocation practice and the procedure laid down in the 1951 Convention.
The complex legal arguments in these letters pursue a quite simple objective: to do justice to those refugees whose need for protection has not expired in tandem with Saddam's regime. As Hikmat K. puts it, he just wants to ensure that the "human dimension" of his and his family's case is recognized.
By Stefan Teloeken
UNHCR Germany
Make a gift now to help protect and assist those fleeing violence in Iraq.
Make a gift now to help protect and assist those fleeing violence in Central African Republic.
Iraq Crisis: Finding a Place to Stay
Tens of thousands of people have fled to Erbil and Duhok governorates in Iraq's Kurdistan region over the past week, sheltering in schools, mosques, churches and temporary camps following a surge of violence in parts of central and northern Iraq. UNHCR and its partners have been working to meet the urgent shelter needs. The refugee agency has delivered close to 1,000 tents to a transit camp being built by the authorities and NGOs at Garmawa, near Duhok.
Many of the people arriving from Mosul at checkpoints between Ninewa and governorate and Iraq's Kurdistan region have limited resources and cannot afford to pay for shelter. Some people stay with family, while others are staying in hotels and using up their meagre funds.
In the village of Alqosh, some 150 people from 20 families, with little more than the clothes on their back, have been living in several overcrowded classrooms in a primary school for the past week. One member of the group said they had lived in a rented apartment in Mosul and led a normal family life. But in Alqosh, they feared for the welfare and education of their children and the presence of snakes and scorpions.
Iraq Crisis: Finding a Place to Stay
Iraq: Massive displacement from Mosul
In the past few days, hundreds of thousands of Iraqi civilians have fled fighting in the northern city of Mosul and other areas. UNHCR staff are on the ground to monitor the outflow and help those in need. The needs are immense, but UNHCR is working to provide shelter, protection, and emergency items, including tents. Many of the displaced left their homes without belongings and some lack money for housing, food, water or medical care. They arrive at checkpoints between Ninewa governorate and the Kurdistan region with no idea of where to go next, or how to pay expenses.
UN agencies, humanitarian groups, and government officials are coordinating efforts to do what they can to aid those in need. UN agencies are making an emergency request for additional support. UNHCR is hoping to provide emergency kits as well as thousands of tents. UNHCR and its partners will also be working to protect and help the displaced.
The exodus in the north comes on top of massive displacement this year in the western Iraqi governorate of Anbar, where fighting since January has forced some half-a-million people to flee the province or seek shelter in safer areas.
Iraq: Massive displacement from Mosul
Through the Clouds to Germany: One Syrian Family's Journey
On Wednesday, Germany launched a humanitarian programme to provide temporary shelter and safety to up to 5,000 of the most vulnerable Syrian refugees in neighbouring countries. A first group of 107 flew to Hanover in the northern city of Hanover. They will attend cultural orientation courses to prepare them for life over the next two years in Germany, where they will be able to work, study and access basic services. Among the group are Ahmad and his family, including a son who is deaf and needs constant care that was not available in Lebanon. The family fled from Syria in late 2012 after life became too dangerous and too costly in the city of Aleppo, where Ahmad sold car spare parts. Photographer Elena Dorfman followed the family in Beirut as they prepared to depart for the airport and their journey to Germany.
Through the Clouds to Germany: One Syrian Family's Journey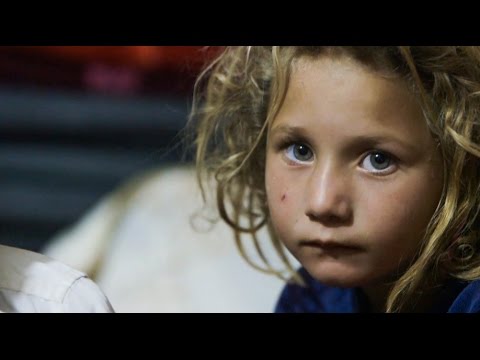 Iraq: Preparing for Winter in Dohuk
Efforts are under way in Syria, Iraq and neighbouring countries to prepare refugees and the internally displaced for winter. But UNHCR remains deeply concerned that a $58.45 million funding shortfall could leave as many as a million people out in the cold.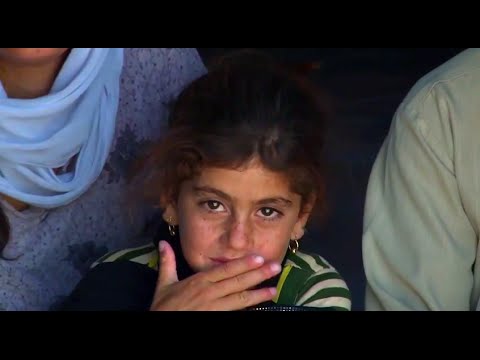 Iraq: The Generous Giver
An estimated 1.8 million Iraqis have been internally displaced since the beginning of the year, with nearly half seeking refuge in the Kurdistan Region. As weary families began pouring into Dohuk, one local businessman built them a small camp equipped with tents, water, sanitation and electricity.