Ireland to

resettle more refugees, says Minister

News Stories, 9 June 2005
DUBLIN, Ireland, June 9 (UNHCR) – Ireland is significantly increasing its annual refugee resettlement quota from 10 cases (approximately 40 individuals) to 200 individuals per year, the Irish Minister of Justice, Equality & Law Reform, Michael McDowell, announced on Wednesday.
"Resettlement is an important part of our overall policy for refugees, many of whom are living in very difficult conditions in refugee camps abroad, and cannot return in safety to their countries of origin," Minister McDowell said in a press statement. "In announcing this increased resettlement programme today in the run up to World Refugee Day on June 20, I am happy to be able to put in place arrangements which will allow the State to better target those most vulnerable and in need of protection and to make more effective use of resources in the protection area."
Ireland is one of only 17 countries worldwide with a resettlement programme. UNHCR has commended Ireland's increased quota as "a model for other European countries" to share the global responsibility to protect vulnerable refugees.
"Refugees who flee their countries may not find safety in the first country they reach, and resettlement is often the only solution to their plight," said UNHCR's Representative in Ireland, Pia Prütz Phiri. "Ireland's increased quota is a fine example of its commitment to refugee protection."
She added, "I thank the Minister and Ireland for taking the lead in demonstrating a firm commitment to refugees and offering concrete solutions to their problems. I hope more countries will follow Ireland's courageous lead."
UNHCR makes special requests to governments to accept groups or quotas of refugees for resettlement, as part of its overall effort to find lasting and durable solutions to their plight.
In 2005 alone, UNHCR estimates that approximately 36,000 refugees, out of the worldwide refugee population of 9.7 million, are in immediate need of resettlement through programmes offered by countries such as Ireland.
Ireland has a long history of providing protection to refugees through resettlement programmes. It resettled 530 Hungarian refugees in 1956; 120 Chilean refugees in 1973; 803 Vietnamese refugees (1979-2000); 26 Iranian refugees (1985); 1,341 Bosnian refugees (1992-2000); and 225 refugees from various nationalities under the annual Irish resettlement quota over the past five years (not including people joining resettled refugees under family reunification). In addition, 1,063 Kosovar refugees were admitted to Ireland in 1999-2000 under a Humanitarian Evacuation Programme.
Ireland's agreement to participate in a resettlement programme does not alter existing obligations under the 1951 Convention relating to the Status of Refugees to provide protection to refugees who spontaneously arrive on its territory.
By Steven O'Brien
UNHCR Ireland
UNHCR country pages
A repository for exchanging ideas on resettlement partnerships, June 2011.
An alternative for those who cannot go home, made possible by UNHCR and governments.
The Integration of Resettled Refugees
UNHCR guidance on the reception and integration of resettled refugees.
UNHCR Resettlement Handbook – July 2011 edition [pdf]
Resettlement from Tunisia's Choucha Camp
Between February and October 2011, more than 1 million people crossed into Tunisia to escape conflict in Libya. Most were migrant workers who made their way home or were repatriated, but the arrivals included refugees and asylum-seekers who could not return home or live freely in Tunisia.
UNHCR has been trying to find solutions for these people, most of whom ended up in the Choucha Transit Camp near Tunisia's border with Libya. Resettlement remains the most viable solution for those registered as refugees at Choucha before a cut-off date of December 1, 2011.
As of late April, 14 countries had accepted 2,349 refugees for resettlement, 1,331 of whom have since left Tunisia. The rest are expected to leave Choucha later this year. Most have gone to Australia, Norway and the United States. But there are a more than 2,600 refugees and almost 140 asylum-seekers still in the camp. UNHCR continues to advocate with resettlement countries to find solutions for them.
Resettlement from Tunisia's Choucha Camp
A Place to Call Home(Part 2): 1996 - 2003
This gallery highlights the history of UNHCR's efforts to help some of the world's most disenfranchised people to find a place called home, whether through repatriation, resettlement or local integration.
After decades of hospitality after World War II, as the global political climate changed and the number of people cared for by UNHCR swelled from around one million in 1951, to more than 27 million people in the mid-1990s, the welcome mat for refugees was largely withdrawn.
Voluntary repatriation has become both the preferred and only practical solution for today's refugees. In fact, the great majority of them choose to return to their former homes, though for those who cannot do so for various reasons, resettlement in countries like the United States and Australia, and local integration within regions where they first sought asylum, remain important options.
This gallery sees Rwandans returning home after the 1994 genocide; returnees to Kosovo receiving reintegration assistance; Guatemalans obtaining land titles in Mexico; and Afghans flocking home in 2003 after decades in exile.
A Place to Call Home(Part 2): 1996 - 2003
Out of Harm's Way in Romania
Peaceful days and a safe environment is probably more than these Palestinian and Sudanese refugees expected when they were stuck in a desert camp in Iraq. Now they are recovering at a special transit centre in the Romanian city of Timisoara while their applications for resettlement in a third country are processed.
Most people forced to flee their homes are escaping from violence or persecution, but some find themselves still in danger after arriving at their destination. UNHCR uses the centre in Romania to bring such people out of harm's way until they can be resettled.
The Emergency Transit Centre (ETC) in Timisoara was opened in 2008. Another one will be formally opened in Humenné, Slovakia, within the coming weeks. The ETC provides shelter and respite for up to six months, during which time the evacuees can prepare for a new life overseas. They can attend language courses and cultural orientation classes.
Out of Harm's Way in Romania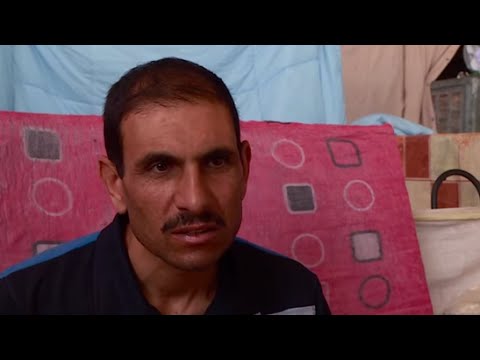 Iraq: Uprooted and living in a warehouse
An Iraqi man who turned down resettlement to the U.S. in 2006 tells how it feels now to be a "refugee" in his own country, in limbo, hoping to restart life in another Iraqi city.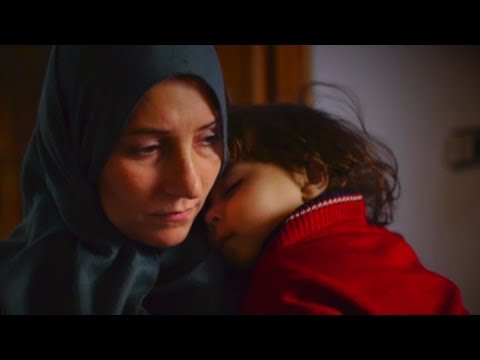 Emergency Resettlement – One Family's Journey to a New Life
After their family fled Syria, young brothers Mohamed and Youssef still were not safe. Unable to access medical treatment for serious heart and kidney conditions, they and the rest of their family were accepted for emergency resettlement to Norway.