English church

leaders launch gift appeal for asylum seekers and refugees

News Stories, 23 December 2005
LONDON, December 23, (UNHCR) – Amidst a media climate sometimes hostile towards refugees and asylum seekers, churchgoers from across England's Midlands are reaching out to exiles over the festive season by delivering gifts to those forced to seek protection in the United Kingdom.
Rev. Gill Jackson and Pat English, from the Social Responsibility of the Anglican Diocese of Leicester, are working to break down stereotypes of asylum seekers among people residing in rural parts of the Midlands, where many people are deeply suspicious of asylum seekers.
Before beginning their Christmas gift appeal, the Diocese did a survey and found that among the many destitute people living in the region, asylum seekers were particularly impoverished, with some even forced to sleep in rubbish skips.
"In Leicester we have a significant number of asylum seekers and refugees," Rev. Jackson said. "Over the past year we noticed a real increase in the number of destitute asylum seekers. This group has therefore not only suffered trauma in their countries of origin, but now find themselves living on the very margins of society in this country."
Jackson and English decided to try to link asylum seekers with churches in order to increase understanding amongst parishioners about why people are forced to seek asylum in the UK, and start the gift appeal.
"If you give me food you're as good as my mother," said one Zimbabwean refugee still too afraid to use her name. "I feel I have a family here," she said after receiving gifts under the initiative.
Loneliness and destitution amongst asylum seekers is a big concern for many people in the UK, especially churches. Church Action on Poverty, a Christian charitable organisation that works on poverty issues in the UK, is pushing for a change in what it views as harsh UK government policies towards asylum seekers.
Forty-seven leaders of various Christian churches recently spoke up about UK government policies they believe are leaving asylum seekers impoverished or forced to survive on food handouts.
Writing in The Times newspaper just as the Christmas season was getting underway, dozens of religious leaders called for a change to UK government policies which they said leave asylum-seeking families homeless and forced to live off food aid handouts.
"We believe that it is inhuman and unacceptable that some people seeking asylum are left homeless and destitute by government policies," the church leaders said. "As a society we have international moral and legal responsibilities to welcome those fleeing adversity from other parts of the world and provide social security. But the threat of destitution is being used as a way of pressuring refused asylum seekers to leave the country."
The church leaders, led by Archbishop of York Rt Rev Dr John Sentamu who arrived in the UK as a refugee decades ago after fleeing persecution in Idi Amin's Uganda, said they are particularly concerned about UK government policies they believe target rejected asylum seekers. Under government rules, rejected asylum seekers who do not agree to voluntarily return once their troubled homelands are deemed safe are removed from government-provided housing and support schemes.
"There are many people seeking asylum who have their cases refused but have no safe route to return or whose travel documents cause logistical problems for removal. There are also many cases where people are unjustly refused asylum," the church officials wrote in The Times.
Immigration Minister Tony McNulty responded to the church officials' letter by saying that aiding rejected asylum seekers is conditional and based on cooperation with the voluntary return process. He noted that the decision to halt support to asylum-seeking families following the rejection of their claims is not taken lightly.
Having been an asylum seeker himself, Archbishop Sentamu is better able to appreciate the challenges facing refugees and asylum seekers along with other disenfranchised groups, many believe. In his inaugural speech in York Minster last month, Archbishop Sentamu urged people to stand shoulder to shoulder with the vulnerable, demonised and dehumanised.
"He [the Archbishop of York] is able to talk to people of different kinds of beliefs, backgrounds and attitudes, partly because he has suffered so much himself. He has made a massive effort to reach out to marginalised people, whether or not they are religious," Carl Chinn, a Professor of Community History at the University of Birmingham, said in The Independent.
The concerns expressed by Archbishop Sentamu together with other religious leaders are not only fed by sometimes harsh government policies, but also the frequent negative coverage asylum seekers receive in some sections of the UK press.
In the week ahead of Christmas, some popular newspapers still worked to denigrate asylum seekers, suggesting they might try to obtain UK residency under a new civil partnership law permitting same sex marriages. Eye-catching stories were written up by several papers, such as one entitled "Registrars fear flood of bogus gay weddings by asylum seekers," despite failing to produce any evidence to support the story.
By Duncan Trevan
UNHCR country pages
UNHCR advocates fair and efficient procedures for asylum-seekers
Zero-Star "Hotel" that Asylum-Seekers Call Home in Dijon
France is one of the main destinations for asylum-seekers in Europe, with some 55,000 new asylum applications in 2012. As a result of the growing number of applicants, many French cities are facing an acute shortage of accommodation for asylum-seekers.
The government is trying to address the problem and, in February 2013, announced the creation of 4,000 additional places in state-run reception centres for asylum-seekers. But many asylum-seekers are still forced to sleep rough or to occupy empty buildings. One such building, dubbed the "Refugee Hotel" by its transient population, lies on the outskirts of the eastern city of Dijon. It illustrates the critical accommodation situation.
The former meat-packing plant is home to about 100 asylum-seekers, mostly from Chad, Mali and Somalia, but also from Georgia, Kosovo and other Eastern European countries. Most are single men, but there are also two families.
In this dank, rat-infested empty building, the pipes leak and the electricity supply is sporadic. There is only one lavatory, two taps with running water, no bathing facilities and no kitchen. The asylum-seekers sleep in the former cold-storage rooms. The authorities have tried to close the squat several times. These images, taken by British photographer Jason Tanner, show the desperate state of the building and depict the people who call it home.
Zero-Star "Hotel" that Asylum-Seekers Call Home in Dijon
Beyond the Border
In 2010, the Turkish border with Greece became the main entry point for people attempting by irregular methods to reach member states of the European Union, with over 132,000 arrivals. While some entered as migrants with the simple wish of finding a better life, a significant number fled violence or persecution in countries such as Afghanistan, Eritrea, Iraq and Somalia. The journey is perilous, with many reports of drowning when people board flimsy vessels and try to cross the Mediterranean Sea or the River Evros on the border between Greece and Turkey. The many deficiencies in the Greek asylum system are exacerbated by the pressure of tens of thousands of people awaiting asylum hearings. Reception facilities for new arrivals, including asylum-seekers, are woefully inadequate. Last year, UNHCR visited a number of overcrowded facilities where children, men and women were detained in cramped rooms with insufficient facilities. UNHCR is working with the Greek government to improve its asylum system and has called upon other European states to offer support.
Beyond the Border
South Africa: Searching for Coexistence
South Africa is one of the few countries in Africa where registered refugees and asylum-seekers can legally move about freely, access social services and compete with locals for jobs.
But while these right are enshrined in law, in practice they are sometimes ignored and refugees and asylum-seekers often find themselves turned away by employers or competing with the poorest locals for the worst jobs - especially in the last few years, as millions have fled political and economic woes in countries like Zimbabwe. The global economic downturn has not helped.
Over the last decade, when times turned tough, refugees in towns and cities sometimes became the target of the frustrations of locals. In May 2008, xenophobic violence erupted in Johannesburg and quickly spread to other parts of the country, killing more than 60 people and displacing about 100,000 others.
In Atteridgeville, on the edge of the capital city of Pretoria - and site of some of the worst violence - South African and Somali traders, assisted by UNHCR, negotiated a detailed agreement to settle the original trade dispute that led to the torching of Somali-run shops. The UN refugee agency also supports work by the Nelson Mandela Foundation to counter xenophobia.
South Africa: Searching for Coexistence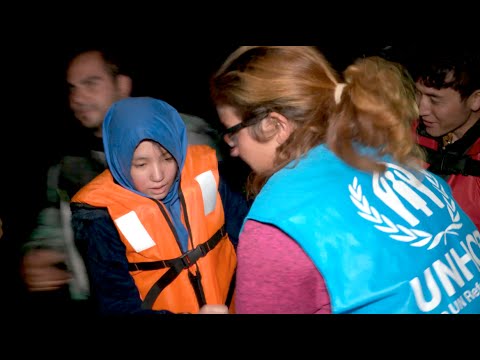 Greece: Ramping up refugee reception
UNHCR staff are working with Government authorities, NGOs and volunteers on the beaches of the Greek island of Lesvos to receive cold, wet and fearful asylum seekers making landfall around the clock. They wrap them in thermal blankets and take them to warm, safe emergency accommodation at transit sites, with power and Wi-Fi connectivity.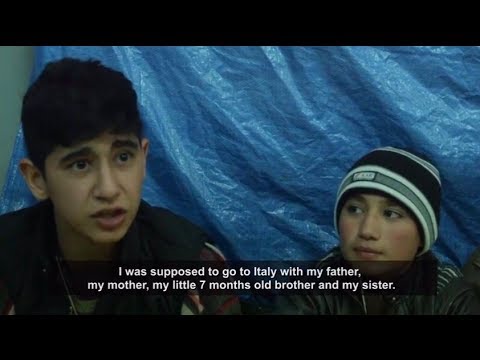 Italy: Mediterranean Rescue
The Italy Navy rescues hundreds of migrants and asylum seekers on the high seas as the numbers of people undertaking the crossing of the Mediterranean from North Africa grows.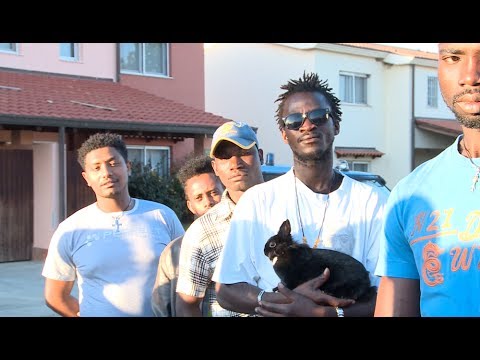 Italy: Waiting for Asylum
Sicily has a high number of asylum-seekers because of its location in the south of Italy. In 2011, Cara Mineo was set up to provide asylum-seekers with a place to live while their applications were processed. Today, more than 4,000 people stay there and must wait up to a year for a decision on their applications.