Montagnards find

peace and new homeland in Finland

News Stories, 31 August 2006
OULU, Finland, August 31 (UNHCR) – It has been a long journey for Rolang Chung's family, fleeing Viet Nam due to land confiscation and religious persecution and finally finding refuge and peace in northern Finland.
"With a long journey, I don't mean the distance between Viet Nam and Finland. The really long journey took place in the deep forests of Viet Nam, when we tried to find our way across the border to Cambodia. The fear of being caught never left us in peace," Chung said, his voice trembling slightly.
Chung, his wife and children were part of an exodus of Christian hill tribespeople, or Montagnards, fleeing to Cambodia from Viet Nam's Central Highlands in April, 2004, after the Vietnamese government cracked down on protests against alleged land confiscation and religious persecution.
He and his family finally ended up in Oulu, a Baltic port and high-tech industry hub, located in central Finland some 200 kilometres south of the Arctic Circle. It's a far cry from the tropical highland forests of Viet Nam where Chung lived a harsh life growing maize and rice and rearing pigs and chickens, but he, his family and fellow Montagnards are glad to be here and settling in well.
"When I arrived in Oulu, I was astonished how clean, peaceful and quiet it was. From that moment I started to like Finland," said Chung, who can pursue his bible studies in peace and without fear of being persecuted.
© UNHCR/M.Banerjee
In Oulu, Rolang Chung can pursue his bible studies in peace and without fear of being persecuted.
Chung and his family arrived in the Nordic country just over a year ago. They were among a group of 71 Montagnards accepted through UNHCR's annual resettlement programme with the Finnish government. Twenty-seven were settled in Oulu, including the Chungs, while 21 went to the nearby town of Ruukki, 14 to the capital, Helsinki, and the rest ended up in Kajaani.
Among this group, the younger generation are adapting best, according to social worker Päivi Suhonen, who says they find the integration courses and language classes easier to absorb.
Chung's children are typical – his two oldest daughters, aged nine and six, are getting high marks at school and picking up Finnish quickly, while two other children are in day care centres and the youngest, a one-year-old, is at home.
Ill-health – the legacy of years of toiling in the fields and his flight from Viet Nam – is affecting Chung's own adjustment to a new home and culture. He has been unable to complete courses offered by the Oulu municipality and is finding the Finnish language hard to master, while he is also not fit enough to look for work.
But judging by the experience of other Vietnamese refugees resettled in Finland, the Montagnards can look forward to a rosy future. "Most of the first group of Vietnamese refugees that came to Finland over 10 years ago have settled very well. Most of them have found work in shops or restaurants," said Jouni Röntynen from the office for immigrants in Oulu.
"The second generation of this population seems to be doing even better. They are fluent in Finnish and have succeeded well in their studies," he added. The Montagnards, who receive welfare assistance from the government, will be given the opportunity to take more specialised courses and apply for employment.
In another encouraging sign for their successful integration, the Montagnards are reaching out to other communities in this cosmopolitan city which only had about 100 Vietnamese before they arrived. Chung said he now mainly socialises with Finns, most of whom he met through the church, while the bulk of his children's schoolfriends are Finnish.
Chung has no desire to go back to Viet Nam and says he has found a new home, new faith and a new set of values in this Scandinavian nation. "Homeland is a place where we can live in peace. That certainly applies to Finland, but definitely not to Viet Nam," he said.
"It is astonishing that in this country it makes no difference whether one is rich or poor, religious or not. And even more surprising is the equality between girls and boys, which is taken for granted. This we could only dream of in Viet Nam," he added.
By Mira Banerjee in Oulu, Finland
A repository for exchanging ideas on resettlement partnerships, June 2011.
An alternative for those who cannot go home, made possible by UNHCR and governments.
The Integration of Resettled Refugees
UNHCR guidance on the reception and integration of resettled refugees.
Resettlement from Tunisia's Choucha Camp
Between February and October 2011, more than 1 million people crossed into Tunisia to escape conflict in Libya. Most were migrant workers who made their way home or were repatriated, but the arrivals included refugees and asylum-seekers who could not return home or live freely in Tunisia.
UNHCR has been trying to find solutions for these people, most of whom ended up in the Choucha Transit Camp near Tunisia's border with Libya. Resettlement remains the most viable solution for those registered as refugees at Choucha before a cut-off date of December 1, 2011.
As of late April, 14 countries had accepted 2,349 refugees for resettlement, 1,331 of whom have since left Tunisia. The rest are expected to leave Choucha later this year. Most have gone to Australia, Norway and the United States. But there are a more than 2,600 refugees and almost 140 asylum-seekers still in the camp. UNHCR continues to advocate with resettlement countries to find solutions for them.
Resettlement from Tunisia's Choucha Camp
Statelessness in Viet Nam
Viet Nam's achievements in granting citizenship to thousands of stateless people over the last two years make the country a global leader in ending and preventing statelessness.
Left stateless after the 1975 collapse of the bloody Khmer Rouge regime in Cambodia, nearly 1,400 former Cambodian refugees received citizenship in Viet Nam in 2010, the culmination of five years of cooperation between the Office of the UN High Commissioner for Refugees and the Vietnamese government. Most of the former refugees have lived in Viet Nam since 1975, all speak Vietnamese and have integrated fully. Almost 1,000 more are on track to get their citizenship in the near future. With citizenship comes the all-important family registration book that governs all citizens' interactions with the government in Viet Nam, as well as a government identification card. These two documents allow the new citizens to purchase property, attend universities and get health insurance and pensions. The documents also allow them to do simple things they could not do before, such as own a motorbike.
Viet Nam also passed a law in 2009 to restore citizenship to Vietnamese women who became stateless in the land of their birth after they married foreign men, but divorced before getting foreign citizenship for them and their children.
UNHCR estimates that up to 12 million people around the world are currently stateless.
Statelessness in Viet Nam
A Place to Call Home(Part 2): 1996 - 2003
This gallery highlights the history of UNHCR's efforts to help some of the world's most disenfranchised people to find a place called home, whether through repatriation, resettlement or local integration.
After decades of hospitality after World War II, as the global political climate changed and the number of people cared for by UNHCR swelled from around one million in 1951, to more than 27 million people in the mid-1990s, the welcome mat for refugees was largely withdrawn.
Voluntary repatriation has become both the preferred and only practical solution for today's refugees. In fact, the great majority of them choose to return to their former homes, though for those who cannot do so for various reasons, resettlement in countries like the United States and Australia, and local integration within regions where they first sought asylum, remain important options.
This gallery sees Rwandans returning home after the 1994 genocide; returnees to Kosovo receiving reintegration assistance; Guatemalans obtaining land titles in Mexico; and Afghans flocking home in 2003 after decades in exile.
A Place to Call Home(Part 2): 1996 - 2003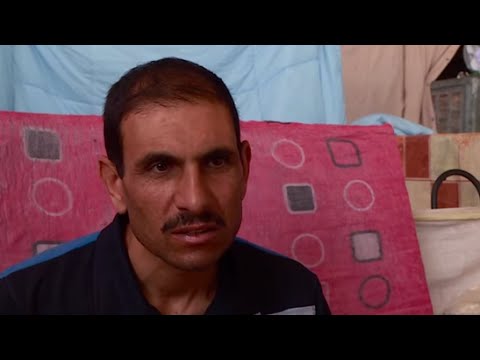 Iraq: Uprooted and living in a warehouse
An Iraqi man who turned down resettlement to the U.S. in 2006 tells how it feels now to be a "refugee" in his own country, in limbo, hoping to restart life in another Iraqi city.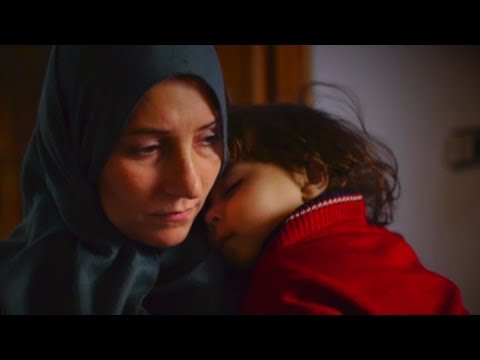 Emergency Resettlement – One Family's Journey to a New Life
After their family fled Syria, young brothers Mohamed and Youssef still were not safe. Unable to access medical treatment for serious heart and kidney conditions, they and the rest of their family were accepted for emergency resettlement to Norway.