Follow the project on UNHCR social media
and with #Connectrefugees
---
22 June 2016
Presentation of the Connectivity for Refugees Project to Governments at a side event of UNHCR Standing Committee. Launch of our publication Connecting Refugees.
---
June 2016
Team mission to San Francisco to meet with key technology companies to discuss partnership possibilities.
---
May 2016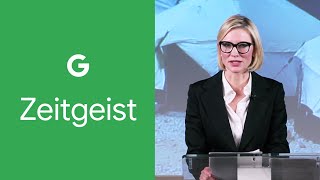 Cate Blanchett - Portrait Of A Generation
Cate Blanchet, who was appointed UNHCR Goodwill Ambassador in May 2016, speaks about the need for connectivity for refugees at the Google's Zeitgeist event on the 24 May 2016 in London.
"It's a lifeline. The need to connect is not a luxury, it is a necessity. It is a necessity not just at the point of emergency, when people flee and become separated. But across the span of a person's displacement. Remember, the average length of a protracted refugee crisis is 25 years.
There is absolutely no point on UNHCR's journey of support that would not be dramatically improved by refugees having access to available, affordable and usable mobile and internet connectivity. Family reunification. Access to education. Access to health information. Legal advice on asylum rights and processes. Cash assistance. Ability to pursue livelihoods. Safety and security alerts. The list goes on."
–Cate Blanchet, UNHCR Goodwill Ambassador, 24 May 2016
Team attended the ICT4D and joint mission with Microsoft and UNHCR in Kenya to look at MS TV White Space Technology.
---
April 2016
Team field mission to Tanzania to bring on board a new Country Connectivity Coordinator, who will be based in Kasulu. Opportunity was taken to brief each field office and meet with all the mobile network operators. Facebook came along for parts of the mission to visit the refugee camps and the surrounding villages to evaluate potential for specific Wi-Fi locations.
Vodacom's new 3G tower live in Nyarugusu camp enhanced the camps coverage dramatically.
---
March 2016
Vodacom started construction of a new 3G tower inside Nyarugusu camp in Tanzania, which is hosting 146,000 refugees. UNHCR Connectivity for Refugees Global Strategy is completed.
---
February 2016
Joint mission with Microsoft, NetHope and UNHCR to Jordan. Upon the authorities' request, data (3G) is no longer available in the camps due to security concerns. Voice and SMS are still available for refugees. Our Jordan Community Connectivity Coordinator started at the end of February and is based in Amman.
---
January 2015
Joint mission by NetHope and UNHCR to look at feasibility of installing Wi-Fi hotspots within Azraq refugee camp.
---
December 2015
Global connectivity assessment completed. Discussions continue with NetHope on enhancing connectivity at Azraq camp in Jordan through the installation of Wi-Fi hotspots.
---
November 2015
Team field mission to Jordan. Facebook joined to look into enhancing connectivity in Za'atari camp and surrounding host communities.Internal Strategy
---
October 2015
Team field mission to Europe, including Greece, The former Yugoslav Republic of Macedonia, Serbia and Croatia. Met with NetHope, Vodafone Foundation as well as Vodafone Greece. Vodafone Foundation made a generous donation to install free Wi-Fi as well as charging stations on the Greek islands and at the border with The former Yugoslav Republic of Macedonia.
Joint visit by UNHCR's CIO and Facebook Internet.org field deployment team to Tanzania. Visited Nyarugusu camp in the Kigoma region and met with the Ministry of Home Affairs.
---
27 September 2015
Facebook founder Mark Zuckerberg announced plans to help bring the internet to UN refugee camps.
"Connectivity will help refugees better access support from the aid community and maintain links to family and loved ones," he said. "Facebook is in a unique position to help maintain this lifeline." Mark Zuckerberg at the UN General Assembly, September 2015
---
September 2015
Team field mission to Kenya and Tanzania to assess connectivity needs in both countries among the refugee population. The mission was also the occasion to present the project to our field offices, and also to meet with national mobile network
---