Aid agencies urgently appeal for USD 174 million to help Nigerian refugees in Cameroon, Chad and Niger
Dakar - 9 April 2015 - Today, United Nations Agencies and non-governmental organizations are launching the Regional Refugee Response Plan (RRRP) for Nigerian refugees. This appeal is urgently seeking USD 174.4 million to protect and assist some 192,000 people who have fled brutal attacks by insurgents in north-eastern Nigeria. The plan also foresees to respond to any additional population movements to the neighbouring countries.
The appeal is seeking funds to provide life-saving assistance to at least 74,000 Nigerians who have found refuge in northern Cameroon, to 18,000 in south-west Chad and to some 100,000 people - a mix of Nigerian refugees and returning Niger nationals - in Niger.
While the recent peaceful democratic presidential elections are hoped to help restore a safer environment in Nigeria, the north-eastern region remains volatile. Deadly attacks by insurgents on villages and civilians, kidnapping, impunity and counter insurgency operations continue to trigger displacement. An additional 1.2 million people are also displaced within Nigeria as a direct result of violence, mainly in Adamawa, Borno and Yobe States.
"Displaced people in north-eastern Nigeria and across borders are in a very dramatic situation, they fear for their lives, and are at this point unable to return to their homes", stressed Liz Ahua, UNHCR's Regional Representative for West Africa and Coordinator for the Nigeria Refugee situation. "We need more financial support to continue to help the refugees and to plan for increased aid in case of more people fleeing for safety outside Nigeria".
Aid agencies are struggling to upscale and maintain basic services to refugees in camps, including shelter and food, access to health and education, as well as to clean water and sanitation. In the refugee camps, thousands of school-age refugee children cannot attend school because of lack of classrooms and teachers.
The need for mental health support is also great as many people have survived physical assaults or witnessed extreme violence on loved ones. The conflict has had a devastating impact on children, including many who were forcibly recruited by the insurgents in Nigeria. Others experienced attacks on their schools and many were separated from their families during the displacement.
While this Regional Appeal for the Nigeria situation presents the needs of 23 UN agencies and non-governmental organizations to help the refugees, it also seeks support to assist host communities in Cameroon, Chad and Niger. They have been receiving refugees for the past two years, mostly in remote and underdeveloped border areas, and have generously shared their meager resources. The host communities are now also in dire need of assistance.
"Adequate funding is crucial to make sure aid agencies can improve the living conditions for refugees in asylum countries and respond to their protection needs" stresses Liz Ahua. "We relocate refugees away from the conflict border areas, and establish additional refugee camps where needed".
The humanitarian community will continue to ensure, with the Governments concerned, that people fleeing for their lives can have unhindered access to asylum and that their rights are respected.
Media contacts
UNHCR
Helene Caux, Regional Spokesperson for West Africa, + 221 77 333 1291
Simplice Kpandji, Regional Reporting Officer, + 221 77 333 9883, [email protected]
David Nthengwe, Senior Regional Donor Relations Officer for West Africa, + 221 33 867 6209, [email protected]
Annette Rehrl, Snr. External Relations Officer, +221 78 63 70 643,[email protected]
WFP
Elisabeth Byrs, Acting Regional Communications Officer [email protected], +221 777 407 880
UNICEF
Laurent Duvillier, Communication Specialist, [email protected], +221 77 740 34 77
OCHA
Ivo Brandau, Public Information Officer, [email protected], +221 77 450 62 32
ACTED
Emilie Poisson, Africa Regional Director, External relations & Advocacy, [email protected], +221 77 334 96 30
IEDA
Ibrahima Coly, Regional Coordinator for West and Central Africa, [email protected], + 221 78 107 0047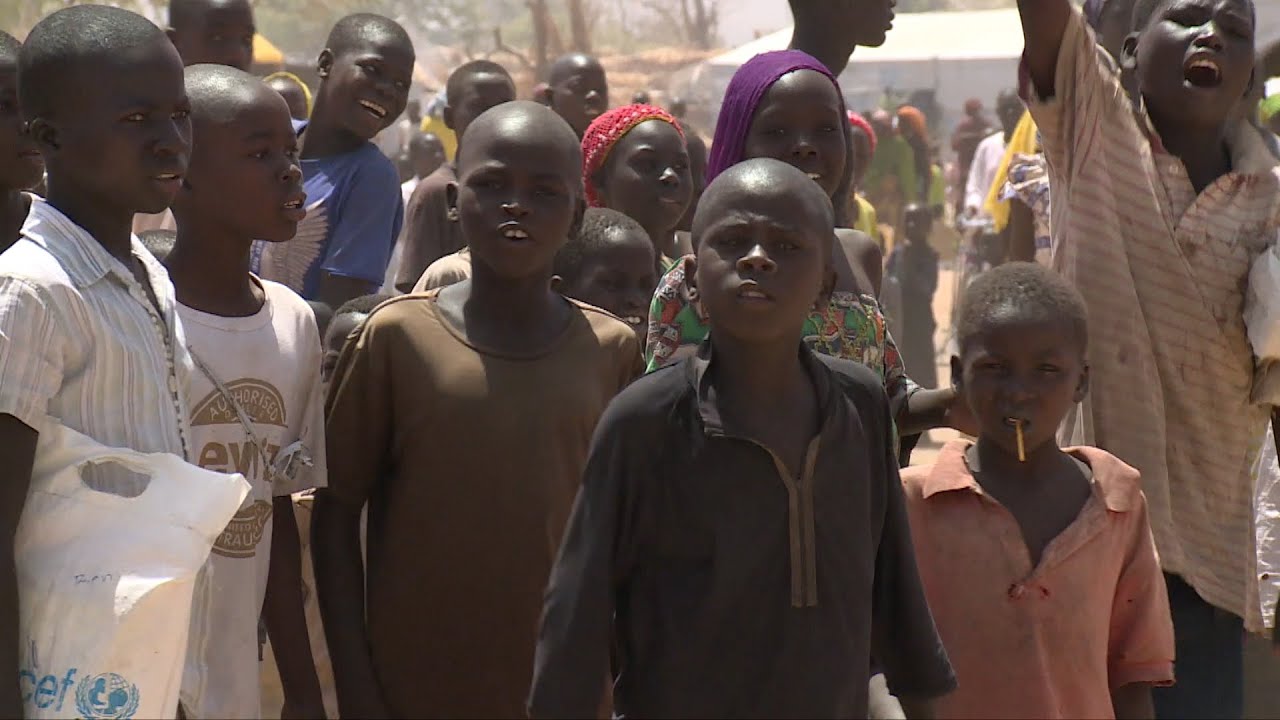 Nigeria Refugee Crisis - A Journey of Survival