Live blog: This World Refugee Day, everyone can make a difference
As COVID-19 has shown, solidarity is more important than ever. Join UNHCR today in celebrating refugees' courage and resilience worldwide.
This artwork was created by a Congolese refugee in Kenya for the Youth with Refugees Art Contest, depicting this year's World Refugee Day message of 'Everyone Can Make A Difference. Every Action Counts.'
© UNHCR Kenya
Millions across the African continent are taking part in events celebrating World Refugee Day at a time when global unity has never been more important.
---
This year, the event is happening at a time of unprecedented forced displacement of 79.5 million people globally. UNHCR, the UN Refugee Agency, is asking people from all walks of life to join #WithRefugees and honour the courage, resilience and strength of those who have been forced to flee their homes due to violence, persecution and conflict.
Remember, everyone can make a difference and every action counts.
Check back here throughout the day for updates:
---
In case you missed it:
Sudanese-American slam poet Emi Mahmoud has supported UNHCR's work since 2016.
Her message ahead of World Refugee Day is one we all need to hear. 'Some things that haven't been stopped by COVID-19: wars, domestic violence, famine, pestilence, displacement – our will to live.'
South Africa
Refugees in South Africa made and distributed 10,000 masks to their neighbours in the townships.
Every action counts this #WorldRefugeeDay. In South Africa, a refugee-run organization, UMOJA Skills, distributed 10,000 masks to people in the townships that have hosted them for many years, and curb the spread of #COVID19 pic.twitter.com/ZG1GMAeked

— UNHCR Southern Africa (@UNHCRSouthernAF) June 19, 2020
Meawhile, the office held a virtual photo exhibit depicting refugees and aid workers in the region. Below are some of the photos that were showcased.
South Sudan
Refugee children in Yambio performed a poem for the day.
These refugee children in Yambio, #SouthSudan wish you a Happy #WorldRefugeeDay with a special poem (#COVID19 😷 style) #WithRefugees #SouthSudan pic.twitter.com/bVIR7i7GYt

— Adan D. Ilmi (@Adan_D_Ilmi) June 20, 2020
and these talented dancers in Yei showcased their Nuban culture through dance, to the resounding beat of drums.
On #WorldRefugeeDay in #SouthSudan refugees gather with their #SouthSudanese neighbors to dance and sing. #COVID19 has us distancing this year. But you can't quench that celebratory spirit. Enjoy a virtual performance from these Nuban dancers! pic.twitter.com/vO5fcDn7R8

— Adan D. Ilmi (@Adan_D_Ilmi) June 20, 2020
Uganda
Our office in Uganda organized an online dialogue via Facebook with refugees and humanitarian workers, to discuss how they are working together to support refugees and their host communities, particulary in the face of the COVID-19 pandemic.
Join us this Saturday on 20 June, for an interactive #WorldRefugeeDay dialogue with refugees and humanitarian workers to learn how in their personal and professional capacities, they have joined efforts to support refugees and host communities. pic.twitter.com/2ojDSkXBix

— UNHCR Uganda (@UNHCRuganda) June 18, 2020
Ethiopia
Refugees across Ethiopia's camps sent hearty World Refugee Day greetings. The country is one of the largest refugee-hosting nations in Africa, with over 763,000 refugees.
Happy #WorldRefugeeDay from all over Ethiopia!

Refugees from all refugee hosting regions send their greetings in the run up to this important day. Due to Coronavirus, we cannot celebrate the day side by side but the virus cannot prevent us from being together in spirit. pic.twitter.com/6yzHmp8hJ4

— UNHCR Ethiopia (@UNHCREthiopia) June 17, 2020
and our Goodwill Ambassador, Betty G, sent a personal message celebrating refugees who are in the frontline fighting COVID-19. The award-winning singer briefly sang one of her songs as well.
Ghana
Our office in Ghana took to various media channels to shiine a spotlight on matters affecting refugees and asylum seekers in the country.
Thank you for joining us on various media channels to discuss the issue of refugees and asylum seekers as we observe #WorldRefugeeDay
Indeed everyone can make a difference and every action counts. #Withrefugees pic.twitter.com/ngZbmXJRMA

— UNHCR Ghana (@unhcrghana) June 19, 2020
Kenya
The UNHCR office in Kenya organized a virtual event, via Facebook on the eve of the day. The event featured performances from refugees in the capital, Nairobi and the two camps in Dadaab and Kakuma, speeches from government representatives and donors. Goodwill Ambassador Mercy Masika also performed one of her songs.
.@pinkyghelani UNHCR's very special high profile supporter will be hosting today's #WordRefugeeDay virtual event at 11am!

You can watch it on UNHCR Kenya's FB page https://t.co/UYJ1kYCLZ5
You can also tune in local radio stations in #Kakuma & #Dadaab #WithRefugees @MercyMasika pic.twitter.com/uWsalms1cr

— UNHCR KENYA (@UNHCR_Kenya) June 19, 2020
Meanwhile, refugee artists in Kenya's Kakuma camp released "Believe" – a song that calls for hope and unity in the fight against COVID-19. The song was written and performed by MLay Aza (Burundi), Mercy Akuot (South Sudan)and Queen Lisa (Burundi), with a music video created by Abdul Patient (Burundi) and his creative partner Muhaz.
Each of the artists fled violence in their countries of origin, finding a new home in Kakuma which hosts over 196,000 refugees from over 10 countries. Their collaboration is an inspiring call to unite in the face of a global crisis and to stand together as one.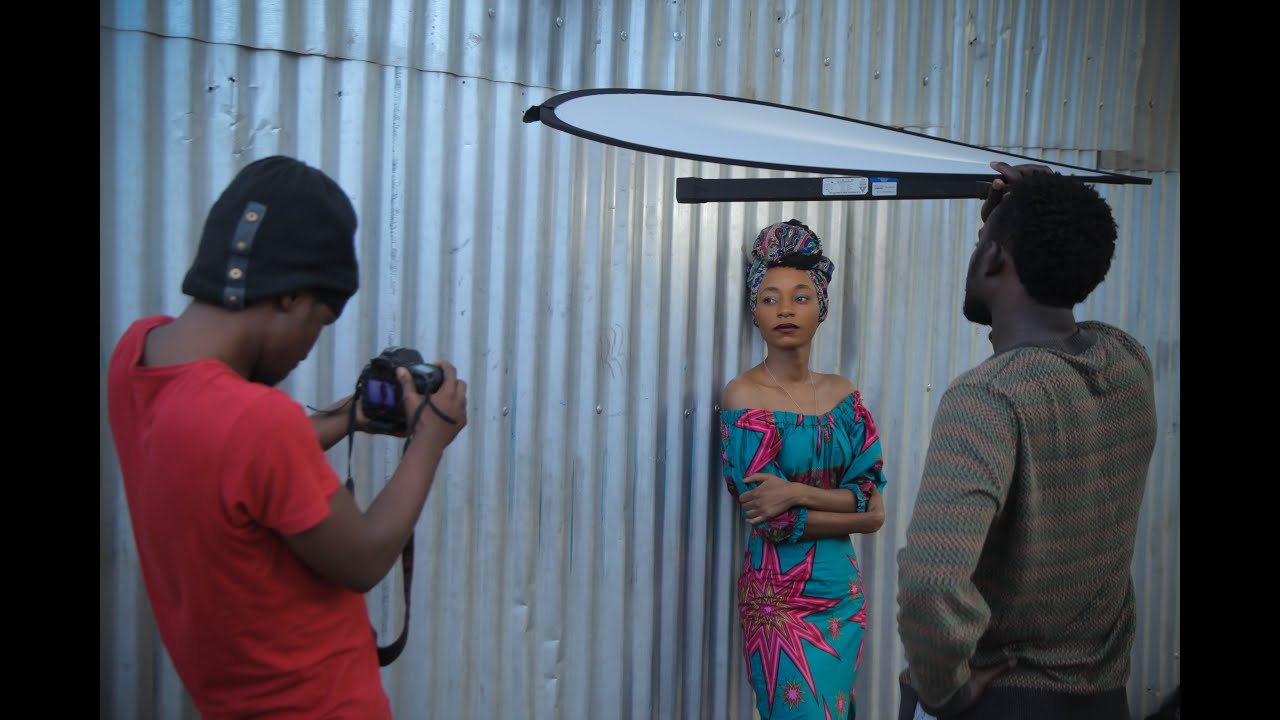 Believe (MLay, Queen Lisa, Mercy Akuot, Young A, Mr. Panadol)
Tanzania
In these challenging times, UNHCR, the Government and partners have continued to stay and deliver lifesaving services to people of concern. Some of our partners came together to share this message of solidarity.
"Everyone can make a difference" is at the heart of UNHCR's #RefugeeDay campaign this year. @UNHCRTanzania & the Government of Tanzania continue to work with partners to support #refugees even in the face of COVID19. Here is a message of solidarity from some of the partners pic.twitter.com/I9JJgQI8GV

— UNHCR Tanzania (@UNHCRTanzania) June 19, 2020
Somalia
In the spirit of the Youth with Refugees Art Contest, our office in Kismayo organized an art competition for displaced youths and returnees, to mark World Refugee Day.
We decided to borrow a leaf from #UNHCR global and ran an art competition for youths from returnee and displaced communities in Kismayo to mark #WorldRefugeeDay .Our winner was, Farah Dayib Abdullahi while Asia Dahir Osman was the runner up. See their creative arts.#Refugees pic.twitter.com/zfAeyNkeyB

— UNHCRSomalia (@UNHCRSom) June 19, 2020
They also had this lovely performance by popular Somali singer Yurub Genyo.
A beautiful song by popular Somali singer Yurub Genyo @tellingthereal and upcoming artist Mahad Galinhore paying tribute to #refugee.#WithRefugees #WorldRefugeeDay #EveryActionCounts @RefugeesAfrica @JSiffointe @UNSomalia @OCHASom @NjokiWaMwangi1 @tellingthereal pic.twitter.com/QxzYZRmhZT

— UNHCRSomalia (@UNHCRSom) June 20, 2020
Somaliland
Refugees brought a taste of home to the celebrations, displaying their rich and diverse culture through song and dance.
#Refugees are an asset. They bring with them talents and cultural diversity. During the course of the day, we will bring you beautiful cultural dances from refugees based in Somaliland. Check out this lovely Amharic dance. @JSiffointe @RefugeesAfrica @UNSomalia @timejgaynor pic.twitter.com/RwrnHwp5I1

— UNHCRSomalia (@UNHCRSom) June 19, 2020