2007 Nansen

Refugee Award winner Katrine Camilleri

Nansen Medal, 18 September 2006
Dr Katrine Camilleri, the 2007 winner of the Nansen Refugee Award, has used a firm belief in human rights and an education in law to bring assistance to refugees, even in the face of violent threats against her organisation, herself and her family.
Camilleri was born on 24 February 1970 on the Mediterranean island of Malta. After graduating from the University of Malta in 1994, she began working in a small law firm, where she came into contact with refugees. Katrine's interest grew and she started to work with the Jesuit Refugee Service (JRS) office in Malta in 1997, first as a volunteer, then on a part-time and eventually full-time basis.
JRS Malta was but a fledgling organisation when Camilleri started to offer legal services to refugees and asylum seekers in the community. In 2000, she was referred the case of an asylum seeker in detention; soon other detainees came forward to ask for legal aid. At the time, no services were offered in the centres and JRS became the first organisation to offer a professional service on a regular basis to persons kept in administrative detention centres, including asylum-seekers.
In 2002, the number of asylum seekers reaching Malta by boat increased sharply – a situation seen in many European Mediterranean countries. The young mother of two devoted her energy to expanding JRS services, securing funding to employ more professional staff and set up new projects offering social work, health and education services to all refugees, regardless of their race, religion or ethnicity.
Camilleri leads the JRS Malta legal team of two lawyers and two case workers. Conscious of the need to increase the number of lawyers trained in refugee law, Camilleri also help set up a study unit for law students at the University of Malta.
With the rise in the number of asylum seekers, irregular migration has become a high-profile political issue. Over the past year, some opponents of the asylum process turned to violence. First a number of vehicles owned by the Jesuits were burned. Then in April 2006 an arson attack destroyed the car of Camilleri and set fire to her home. She and her family, although trapped inside, were unharmed. She resumed her work with refugees, determined not to be intimidated.
"The Committee notes with appreciation the tireless efforts of Dr. Camilleri to lobby and advocate for refugees. We are impressed by the political courage she has shown in dealing with the refugee situation in Malta," read the decision of the Nansen Refugee Award Committee.
UNHCR country pages
Nansen Award presentation for the late Senator Edward Kennedy
UNHCR's annual Nansen Refugee Award was posthumously awarded to Senator Edward Kennedy at a ceremony in Washington DC on October 29 for his life-long commitment to refugee rights. Kennedy's wife, Victoria, accepted the award on behalf of her late husband. In presenting the award, UN High Commissioner for Refugees António Guterres, praised the "vision and commitment" of Senator Kennedy in his support for the displaced.
The prize money of US$100,000 will be donated to the Edward M. Kennedy Institute for the United States Senate, where it will be used to train the next generation of leaders dedicated to the cause of refugee advocacy. The Nansen Award is given to an individual or organization for outstanding work on behalf of refugees. It was created in 1954 in honour of Fridtjof Nansen, Norwegian polar explorer, scientist and the first global High Commissioner for Refugees.
Nansen Award presentation for the late Senator Edward Kennedy
Nansen Refugee Award Presentation Ceremony
More than 400 people attended the annual presentation in Geneva in October 1, 2012 of UNHCR's Nansen Refugee Award. This year's inspirational winner from Somalia, Hawa Aden Mohamed, was unable to attend for health reasons, but she sent a video message. In the former refugee's absence, UN High Commissioner for Refugees António Guterres presented the award and Nansen medal to her sister, Shukri Aden Mohamed.
The 63-year-old humanitarian, educator and women's rights advocate, widely known as "Mama" Hawa, was honoured for her extraordinary service - under extremely difficult conditions - on behalf of refugees and the internally displaced, mainly women and girls but also including boys.
Above all she has been recognized for her work - as founder and director of the Galkayo Education Centre for Peace and Development in Somalia's Puntland region - in helping to empower thousands of displaced Somali women and girls, many of whom are victims of rape. The centre provides secondary education as well as life skills training.
The packed event also included an address by Liberian peace activist Leymah Gbowee, co-winner of last year's Nobel Peace Prize, and a video tribute to Mama Hawa as well as performances from UNHCR Honorary Lifetime Goodwill Ambassador and classical singer, Barbara Hendricks, and up and coming Swiss musician Bastian Baker.
Nansen Refugee Award Presentation Ceremony
The 2011 Nansen Refugee Award
At this year's Nansen Refugee Award presentation ceremony in Geneva, the UN refugee agency paid tribute to award-winning American actress Angelina Jolie and Yemeni humanitarian aid group, the Society for Humanitarian Solidarity, for their outstanding work for refugees over many years.
Jolie was recognized for completing 10 years as UNHCR Goodwill Ambassador. The American actress joined UN High Commissioner for Refugees António Guterres to present the Nansen Award to Nasser Salim Ali Al-Hamairy for his NGO's live-saving work in helping tens of thousands of desperate boat people arriving on the coast of Yemen from the Horn of Africa.
The Nansen Refugee Award was created in 1954 in honour of Fridtjof Nansen, the legendary Norwegian explorer, scientist, diplomat and politician who in the 1920s became the first international High Commissioner for Refugees. It is given annually to an individual or organization for outstanding work on behalf of refugees and consists of a commemorative medal and a US$100,000 prize donated by the governments of Switzerland and Norway.
The 2011 Nansen Refugee Award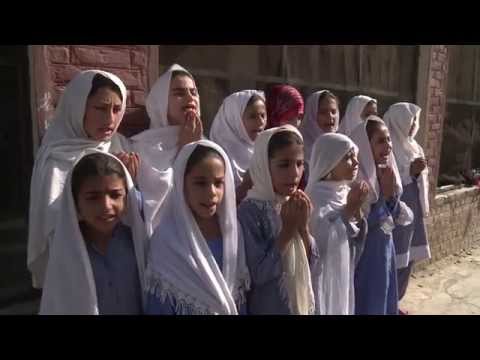 2015 Nansen Award winner Aqeela Asifi
One of the humanitarian world's most prestigious awards has been given to an Afghan refugee teacher, Aqeela Asifi. Twenty-three years after arriving in Pakistan, her original tent-school is a now permanent building. Asifi's dedication has helped guide more than 1,000 girl students through to the eighth grade - with each student receiving a nationally-endorsed certificate confirming their achievement. Asifi's efforts encouraged more schools to open in the village and now another 1,500 young people (900 girls, 650 boys) are enrolled in six schools throughout the refugee village today.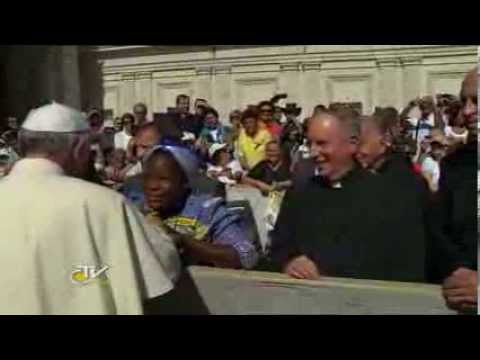 Nansen Refugee Award: Pope Francis meets Sister Angélique
Pope Francis meets and blesses UNHCR's 2013 Nansen Refugee Award winner Sister Angélique Namaika in St Peter's Square, Vatican City.