UNHCR alarmed at deteriorating conditions in Yemen
Prices for essential commodities have skyrocketed since the land, sea and air borders were closed last week.
GENEVA – UNHCR is alarmed at the worsening conditions in Yemen since its borders were closed last week, keeping out humanitarian and commercial supplies and restricting the movement of aid workers, the UN Refugee Agency said on Tuesday.
The temporary closure of the land, sea and air borders was placing new economic strains on a civilian population already suffering after many months of conflict, UNHCR spokesperson William Spindler told a news briefing at the Palais des Nations.
"With commercial traffic flows hampered, prices for essential commodities including food, trucked water, household gas and fuel are all skyrocketing," he said.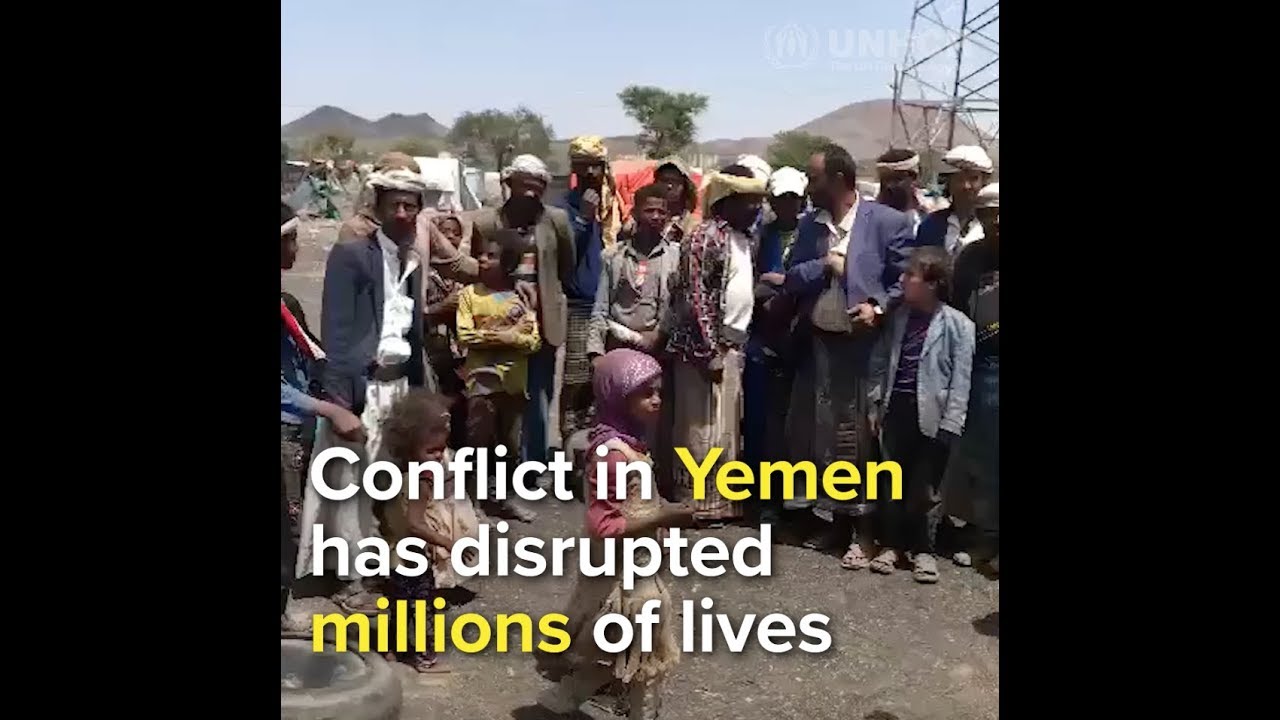 Conflict in Yemen has disrupted millions of lives
In the capital, Sana'a, fuel prices were reported to have risen by 60 per cent and trucked water by 133 per cent.
"As a result, our staff and those of our partners are seeing an increase in the number of civilians seeking humanitarian help," Spindler said. "Vulnerable populations including internally displaced people, refugees and asylum seekers are especially hard-hit."
At a UNHCR supported-centre in Sana'a for the internally displaced, run by its partner organization ADRA, between 600 and 800 people were arriving every day, compared with 400 to 600 before the border closure.
In Aden, where there were shortages of fuel and gas already before the border closures, displaced people reported that food prices had almost doubled, Spindler added.
Yemen's conflict, which began in March 2015, has created the world's largest humanitarian crisis, affecting 21 million people. Two million internally displaced people, a million returnees and 280,000 refugees and asylum seekers are struggling to survive.
Spindler said new stocks of UNHCR emergency assistance destined for some 280,000 internally displaced people had been halted. UNHCR staff had also been affected, with some stranded outside the country and others without fuel for transport.
In Sana'a, Nooria Mohammed, a single mother who fled to Sana'a from the front-line governorate of Taizz on the Red Sea coast more than a year ago, told UNHCR at a centre for internally displaced people: "With the blockade, the cost of living has now become even more expensive.
"Even our landlord wants to increase our rent and he has already cut off our water supply saying it is too costly now."
Nooria, who is divorced, came to the UNHCR-supported centre to seek assistance since she is no longer able to make ends meet and support her family.