From camp to city, Myanmar returnees grapple with Yangon life
Six months after they repatriated from Thailand, a returnee family reflects on the life they left behind and embraces their future in Myanmar.
YANGON, Myanmar – When Thant Zin Maung decided to return home last October, he told his boys to play their hearts out.
"Play as much as you can, because once you're back you can't play as much," he said sadly, as they packed up their belongings in Thailand's Nupo refugee camp, where the family lived for over 10 years.
His sons Khant Min and Khant Lin were born in Nupo camp. It was the only home they knew. Although they slept in a creaky bamboo hut and bathed at a common trough outside, it was a place they could roam freely with other refugee kids they had grown up with.
Thant Zin Maung, however, had to think of the future. "I wanted to go back a long time ago, for my children's future and for my wife's health," he said, explaining that his wife Ta Pyi Soe had trouble walking due to an undiagnosed medical problem.
In October 2016, the family chose to join the first voluntary return movement to Myanmar. A total of 71 refugees returned from Nupo and Tham Hin camps with the support of the two governments, UNHCR, the UN Refugee Agency, and its partners. Most went back to Kayin state neighbouring Thailand, while smaller numbers returned to areas like Thanintharyi, Bago, Mon and Yangon.
"I wanted to go back a long time ago."
Six months on, Thant Zin Maung's family is settling in at his sister's flat in the commercial capital, Yangon. When they are not attending the neighbourhood school, the boys spend their time jumping off furniture and spinning marbles in the third-floor apartment.
"I miss the camp," said Khant Min, aged seven. "Here I have few friends and father says I cannot play outside. It's boring to play inside."
Their father knows they are struggling to fit in with their peers because they speak differently and are not familiar with local pop culture, cartoons and snacks. "We keep explaining that it will be okay and they will make friends soon."
At 48, Thant Zin Maung himself is reintegrating well. He has just completed a two-month-long course in providing elderly care. He has made friends among classmates, trainers and people and the people he sees on the daily train commute.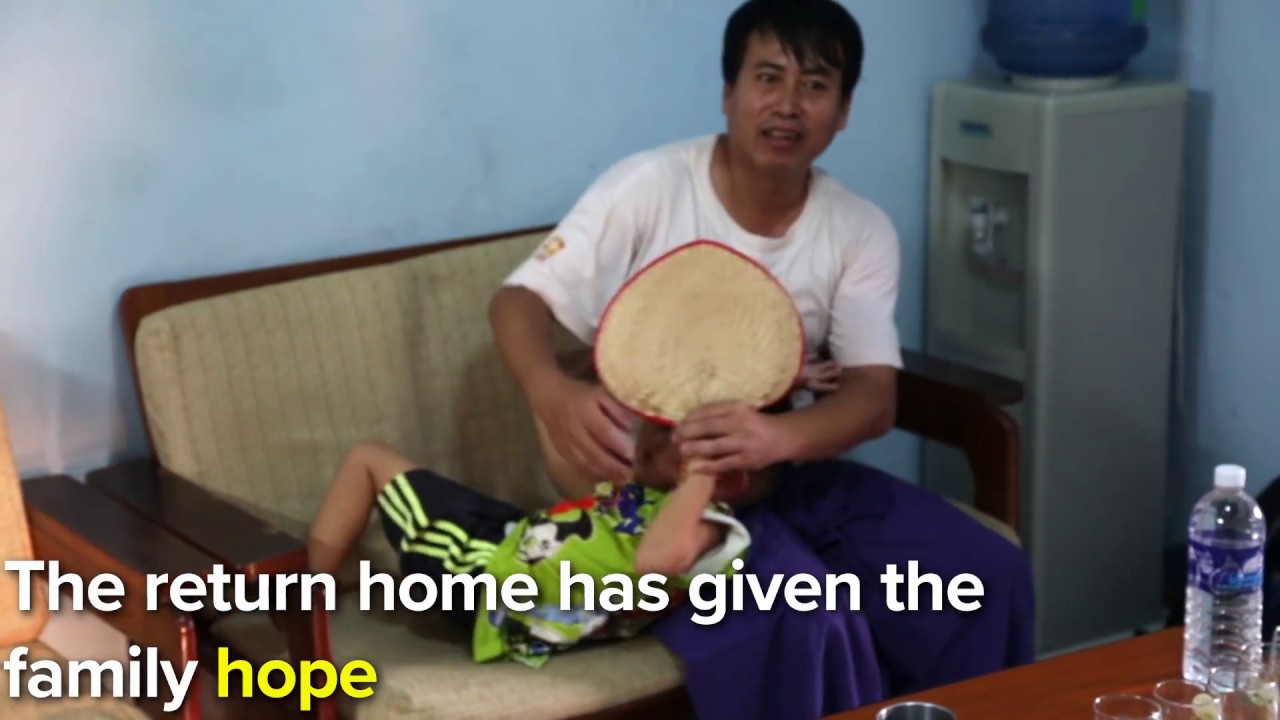 After years in a rural camp, Thant and his family are now adjusting to a new life in Myanmar.
The family plans to move to Shwe Lin Pan, a low-cost housing project offered by the government in a one-off arrangement for the first group of Yangon returnees.
The return and reintegration grants they received from the authorities, UNHCR and its partners have gone towards paying for the first installment of the subsidized flat. Nonetheless, they still had to borrow some money from relatives and will need to pay monthly installments of 80,000 kyat (nearly USD 60) for the next 10 years.
"I'm a little nervous about our current situation," admitted Thant Zin Maung, whose job search has been affected by delays in getting his driver's license. "But I learnt many skills in the camp and I'm confident I can find suitable work soon."
As he searches for other work, his ultimate goal is to open a daycare centre for the elderly at the Shwe Lin Pan housing project.
His wife said that the other returnee families are also coping after some initial struggles. "One started a business selling rice and their daughter is working in a beauty salon. Another man is doing carpentry work at Shwe Lin Pan."
Her own condition is improving. Now 35, she feels steadier on her feet with treatment and better living conditions. Reuniting with her paralyzed mother in Yangon has also boosted her mood.
It will take time, though, for these long-time camp dwellers to become city slickers. "We were like a big family in the camp. I miss the friendly surroundings," said Ta Pyi Soe. "Yangon has so many more cars and people now. But we have never seen our neighbour, their door is always closed."
Despite the challenges they face, the family is determined to adapt to a changing Myanmar.
"I will work four or five jobs if I have to," said Thant Zin Maung. "My plan for the next five years is to own a house and a car, provide high-quality education to the children, and live with my family happily together. I believe that my life will be fulfilled."
Some 102,000 Myanmar refugees remain in nine border camps in Thailand. Since the first group returned last year, more refugees have expressed their interest in voluntary repatriation. Many others are watching these developments closely to inform their own decisions about the future.